The Best Bike Seat for Women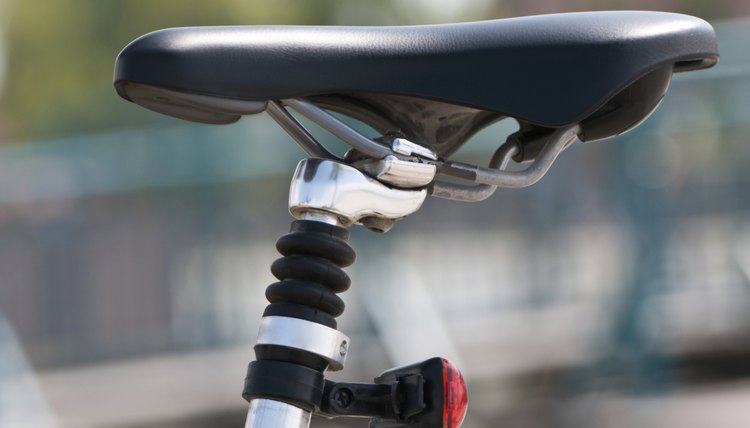 There isn't a more surefire way of ruining an awesome bike ride than by spending it in an ill-fitting saddle. Most female cyclists can attest to the pain that bike saddles can mercilessly inflict. Because you're resting most of your body weight on two tiny sit bones, a lot of pressure is placed on a very small surface area. This can cause pain in the butt and groin. However, saddle manufacturers have made great strides toward increasing the comfort and fit of women's bike saddles, while maintaining lightweight construction and a race-friendly form. Because everyone is shaped differently, there is no one saddle that is best for every woman, but there are a few that rise above the competition.
Terry Butterfly Ti Gel
Terry has been testing and manufacturing women's-specific saddles since 1985, so they know a thing or two about what female cyclists want. The Terry Butterfly Ti Gel was introduced in 1999 and is great comfort saddle for endurance cyclists -- yet it's still lightweight and aerodynamic enough for those who need speed. A thin layer of gel along the top of the saddle increases comfort, while a wider rear design accommodates female sit bones. The Butterfly's large cutout helps keep pressure off of sensitive tissues and firm molding gives it a stiffness to increase pedal power.
Selle Anatomica Titanico
Purists often gravitate toward leather. The main benefits of leather saddles are their durability and customized fit. Unfortunately, the break-in period can require hundreds of miles in a less-than-comfy seat. Further, leather saddles don't traditionally have an anatomical cut-out. U.S.-based saddle maker, Selle Anatomica addressed both of these problems with their Titanico saddle. A large cutaway relieves soft tissue pressure and creates flexion, which allows the saddle to move with the rider. Although the saddle is comfortable out of the box, it becomes more cozy over time, as the rear becomes molded to the unique shape of a rider's sit bones.
Selle Italia Diva
The Selle Italia Diva is great saddle for women seeking comfort in a race-worthy saddle.The Diva's narrow profile and firm molding make it perfect for those who like to ride fast. The hull of the saddle is 10 percent carbon composite, which sits atop Vanox rails. This combination gives the saddle slight flexion and generous vibration absorption. The Diva's cutout is larger than most, which not only makes it more comfortable, but also allows it to cater to the unique shape of different woman.
Tips
Finding the perfect saddle can take a little trial and error, but you could easily spend a small fortune if you purchased every saddle you wanted to try out. Many bicycle shops and online retailers offer test ride programs which allow customers to try saddles out before they buy them. Another important tip is to make sure you have your bike professionally fitted. Sometimes, you may think your saddle is causing discomfort, but the real problem lies in your bike's setup. Note that if you do swap out saddles, you may need to have your bike refitted.
Writer Bio
Jessica Bell has been working in the health and fitness industry since 2002. She has served as a personal trainer and group fitness instructor. Bell holds an M.A. in communications and a B.A. in English.