How to Troubleshoot My Reebok Treadmill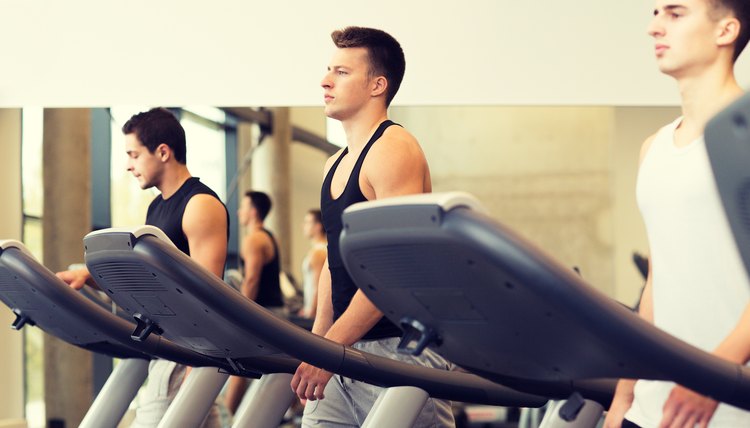 Reebok treadmills are made to maximize your exercise experience. The 1410 model allows you to tap into an Android browser to update your status; and with HD video workouts, you can enjoy the changing terrains. Equipped with quiet motors and cushioned decks, your Reebok treadmill can serve you for years. If you run into minor problems with your treadmill and wish to avoid a service call, you can browse the troubleshooting tips in your user manual to rectify the situation.
Plug the cord firmly into a surge suppressor, and the surge suppressor into an outlet that is properly grounded if you have no power to the treadmill. Insert the key in the console properly and ensure the circuit breaker near the power cord on the frame is in the "on" position.
Flip the circuit breaker near the power cord, plug in the power cord completely, and remove and re-insert the console key if the treadmill shuts off while it is in use.
Press down on the incline buttons while the console key is in. Remove the key from the console as the unit is rising, and then put it back in again after a few seconds if the incline is not working properly.
Turn the rear roller adjustment bolts on the ends of the rails ¼-turn clockwise if the walking belt is slow when you use the treadmill. Remove the console key and unplug the treadmill before you make the adjustment. Pull edge of belt to ensure it comes up 3 to 4 inches.
Remove the console key and unplug the treadmill, and then remove the screws on the hood and remove the hood if your console display doesn't show properly. Find the magnet and reed switch on the left hand side of the pulley, and move the pulley until the reed switch and magnet are aligned. Inspect for a gap of 1/8-inch between the two.
Writer Bio
Joshua McCarron has been writing both online and offline since 1995. He has been employed as a copywriter since 2005 and in that position has written numerous blogs, online articles, websites, sales letters and news releases. McCarron graduated from York University in Toronto with a bachelor's degree in English.