Problems with the NordicTrack X3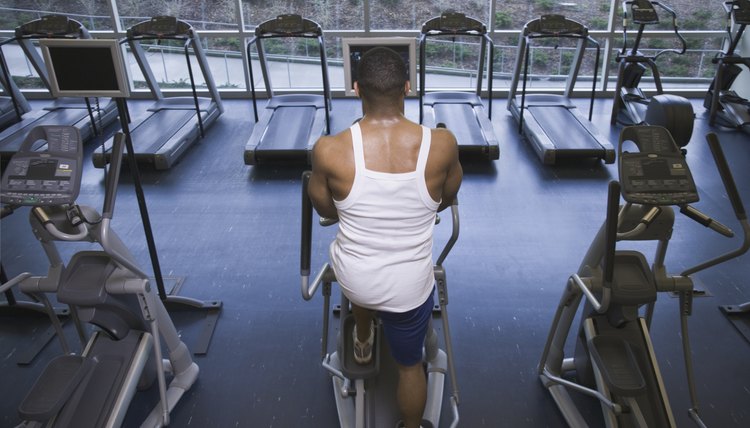 The X3 is a discontinued incline trainer made by NordicTrack and endorsed by personal trainer Jillian Michaels. The incline on a typical treadmill can go up to about 15 percent. The incline on the X3 can go up to 40 percent. The deck is 20 inches wide and 50 inches long. The intense incline is the main feature of this machine, but it also causes problems for some users.
Function
According to NordicTrack, you can burn up to five times more calories working out on a 40-percent incline versus a flat ramp. The incline trainer is designed to provide you with an even more intense workout than a standard treadmill. The NordicTrack website claims that the 20-by-50 inch tread belt on the X3 provides you with a great walking, jogging or running workout. However, the 20-by-50 inch tread belt isn't long enough for running, or even jogging, especially for taller users. In fact, the NordicTrack treadmill buyer's guide states that a 55-inch deck accommodates most users, but a 60-inch deck is necessary for the tallest users. The short tread belt limits the functionality of this machine.
Motor
The NordicTrack X3 features a 2.8-horsepower motor. Although this is a powerful motor, some review sites question if it's adequate for the X3. Treadmilltalk.com notes that the intense incline puts a lot of stress on the treadmill motor. A 2.8-horsepower motor may not be able to handle extended sessions of high-incline training. The weight of the user also affects the stress on the motor. The X3 has a weight limit of 300 pounds. A user who is close to the top weight limit and trains at a high incline will place a lot of stress on the motor, possibly resulting in the motor stalling or burning out.
Belt Slippage
The stress on the motor from a steep grade and maximum user weight can cause the belt to slip under your feet. It speeds up almost as if it's a free moving belt. Treadmilltalk.com recommends only users less than 175 pounds use the X3 trainer because of the weak motor and high inclines.
Comfort and Convenience
Other problems with the NordicTrack X3 incline trainer are more about comfort and convenience. The water-bottle holders are slanted and not very deep. Tall, full water bottles tend to flip out of the holder onto the floor. The console isn't adjustable; you cannot tilt it for a better viewing angle. However, because of the high variety of inclines, at certain settings, the console may be difficult to see, depending on your height.
Writer Bio
Based in Austin, Texas, Jolie Johnson has been in the fitness industry for over 12 years and has been writing fitness-related articles since 2008 for various websites. She received her Bachelor of Arts in English and philosophy from the University of Illinois.