Speed Control Problems in a Weslo Cadence Treadmill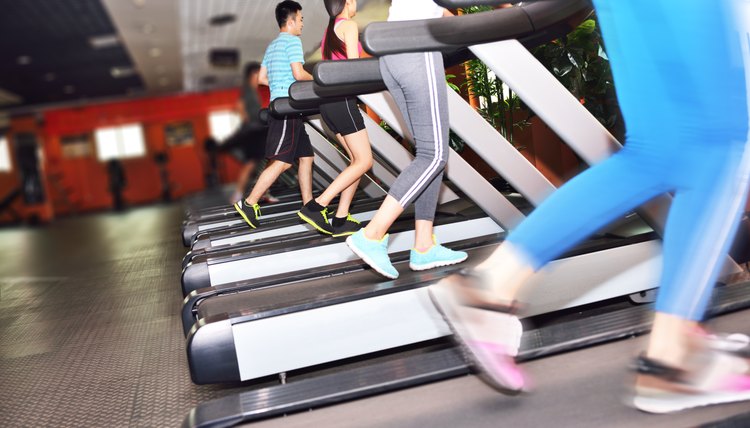 Cadence is a line of motorized treadmills under the Weslo brand. Weslo started the Cadence line in the 1980s and, as of March 2011, still makes treadmills under the Cadence name. Speed control problems can be caused by a variety of factors, including belt tension, electronic mis-communication and motor problems.
Belt Slows
If the belt on your Weslo Cadence treadmill is too tight or if it is dry, it can slow down as you're using it. Older Weslo treadmills require lubrication. Weslo recommends that you lubricate the belt with a non-petroleum based silicone lubricant after every 10 hours of use. Check your owner's manual before applying any substances to the belt, as newer models don't need lubrication.
The belt may also be too tight. Follow the directions in your owner's manual on how to properly tension the belt by adjusting the roller bolts on the back end of the treadmill.
Speed Calibration
If the speed on your Weslo Cadence treadmill is erratic, you can try calibrating the speed. Weslo provides calibration instructions on the back side of the motor hood or on the inside of the lower half of the motor assembly. Remove the screws holding the motor hood in place and slide the cover off to access the instructions. If they are not there, contact Weslo at 1-877-993-7999 for help in calibrating the treadmill speed.
Warranty
Weslo provides a limited 90-day warranty on its treadmills, but if you purchased an extended warranty, your Cadence treadmill may be warranted for up to five years. Check your owner's manual and your purchase documentation to verify if your machine is still under warranty. If you have the basic manufacturer warranty, you must pay to ship any defective parts to Weslo, as well as pay a handling charge. For in-home service, you pay a trip charge.
Considerations
If you need further assistance with your Weslo Cadence treadmill, contact Weslo by phone, email or regular mail. You can fill out a customer service request tag on the website or email them directly at service@iconfitness.com
Non-warranty replacement parts are available for most Cadence treadmills on the Weslo website. Search for parts using the model name or number of your treadmill or the part number as referenced in your owner's manual.
References
Resources
Writer Bio
Based in Austin, Texas, Jolie Johnson has been in the fitness industry for over 12 years and has been writing fitness-related articles since 2008 for various websites. She received her Bachelor of Arts in English and philosophy from the University of Illinois.