Vitamaster Treadmill Guide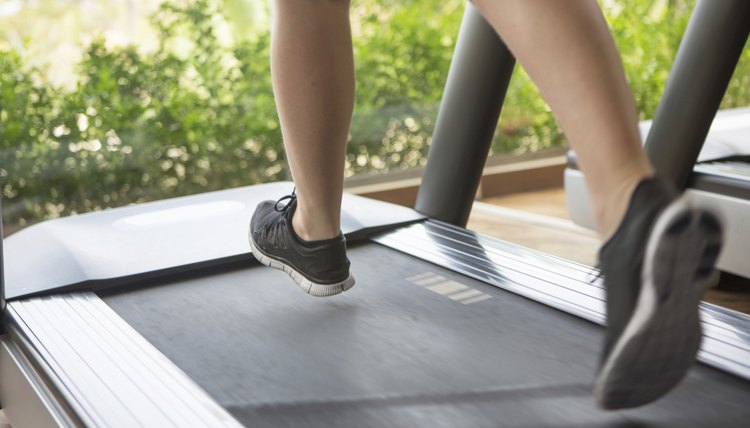 Sears stopped manufacturing Vitamaster treadmills more than 15 years ago. According to Sears Home Services, online manuals for Vitamaster treadmills are not available, and the company only repairs Vitamaster treadmill models 650 and VS-1000. However, general treadmill maintenance and troubleshooting tips may meet your needs.
General Maintenance
As Treadmill Talk.com reports, periodically checking and adjusting the walking belt's tension is the key to good maintenance. Also, checking and applying lubricant as needed every few months will help decrease friction and the heat volume for the belt. Additionally, by dusting the treadmill every week, you'll prevent debris buildup that may impact the operation and longevity of the treadmill.
Basic Troubleshooting
According to Treadmill Doctor.com, if your walking belt begins to slow down, common causes include: the belt may be worn and need replacement; the belt has been recently adjusted too tightly; the motor needs brushes or has been demagnetized; or the controller is dropping out. If your treadmill doesn't turn on, this is usually due to problems with fuses, switches, breakers or wiring, Treadmill Doctor.com reports. As with its repair services, Sears also offers treadmill parts only for models 650 and VS-1000; however, parts for other models may be found online through other merchants online.
References
Writer Bio
Andrea Sigust began writing professionally in 1994, authoring user-friendly manuals, reference guides and information sheets while working at a hospital. After years of working in industries ranging from health care to telecommunications, Sigust became a writer. She specializes in the sciences and holds a Bachelor of Science in journalism from the University of Maryland.