Calories Burned by Sweating Due to Temperature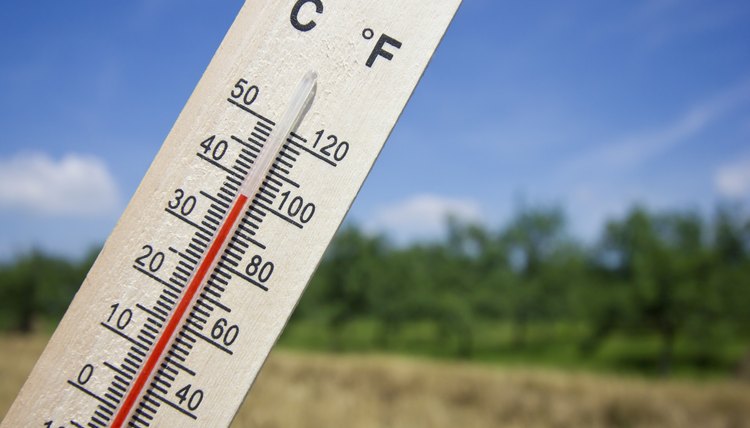 Sweating does not burn calories. An increase in temperature does not result in an increase in calorie burn. It results in the loss of water.
Fluids
When the temperature of your body rises, your body tries to prevent this by releasing more sweat. This process is aimed at lowering your general body temperature. This process results in a loss of water weight.
Reverse
The results of this process are temporary. The weight loss is reversed as soon as liquids are ingested. The weight lost does not effect your body's fat tissue.
Health Risks
Increased temperatures bring health risks. Dehydration, hyperthermia, heat stroke, low blood pressure, fainting, dizziness and burns are all possible results of increased temperatures.
References
"Preventive and Social Medicine"; K. Park, J. E. Park; 1995
"Physiology 5th Edition;" Mathew N. Levy, Robert Bern, Bruce Koeppen and Bruce Stanton; 2004
"Exercise and Health"; Prof. T. A. Asmangulyan; 1997
"Harrison's Principles of Internal Medicine 16th Edition"; Lawrence Madoff, James Macguire, Kenneth Brandt, Bruce Gillaind, Scott Thaier; 2005
Writer Bio
Dr. Robert Petros has been working at the Yerevan State Medical University Department of Epidemiology and Infectious Diseases since 2009. He has had experience with thousands of patients and done a considerable amount of work in epidemic prevention on the government level.