What Are Dri-Fit Shirts?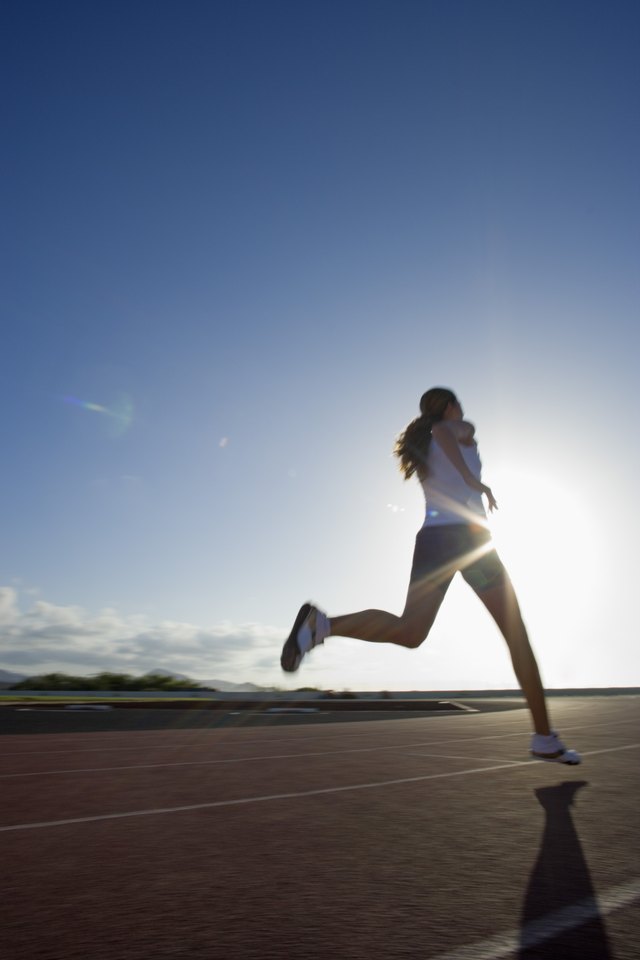 The "Dri-Fit" is a brand of clothing offered by Nike which features technologies that wick moisture away from the body and evaporate that moisture to keep the athlete cool. The term Dri-Fit is a registered trademark of Nike, however, other brands of clothing offer similar technology in sportswear.
Fabric
The Dri-Fit shirts offered by Nike are high performance microfiber 100 percent polyester. Nike also offers a UV Dri-Fit material that offers additional protection from the sun and is commonly found in the golf polo shirt line. The fabric is very lightweight and soft to the touch which also makes it comfortable to wear. Nike produces a large line of products offering this technology including shirts, shorts and even golf gloves.
What Does It Do?
The fabric absorbs moisture from the skin and moves it through the fabric. Once the moisture reaches the surface of the fabric it evaporates. The material is also very breathable, which helps keep air circulating through the fabric and reaching the skin.The result is that the wearer will be dry and cool even in the most hot and humid conditions.
Care
Nike recommends that Dri-Fit clothing be washed in cold water with powdered detergent. The clothing must be turned inside out and washed with like colors. The garment should be air dried after cleaning. Running the material through the dryer will reduce the effectiveness of the clothing to wick away moisture. Do not dry clean the material and only use a cool iron to remove wrinkles. Do not iron over the design of the garment or it may come off of the clothing.
Competitors
There are many competitors to the Dri-Fit line offered by Nike including Addidas and Reebok. Addidas calls its apparel Climacool, and Reebok offers the PlayDry. Both companies' lines are also made of 100 percent polyester materials. The Dri-Fit technology has been copied by many companies, and smaller retailers are able to offer similar technology to that offered by larger brand names.
References
Writer Bio
Michael Carpenter has been writing blogs since 2007. He is a mortgage specialist with over 12 years of experience as well as an expert in financing, credit, budgeting and real estate. Michael holds licenses in both real estate and life and health insurance.