NFHS Football Rules on Helmet Visors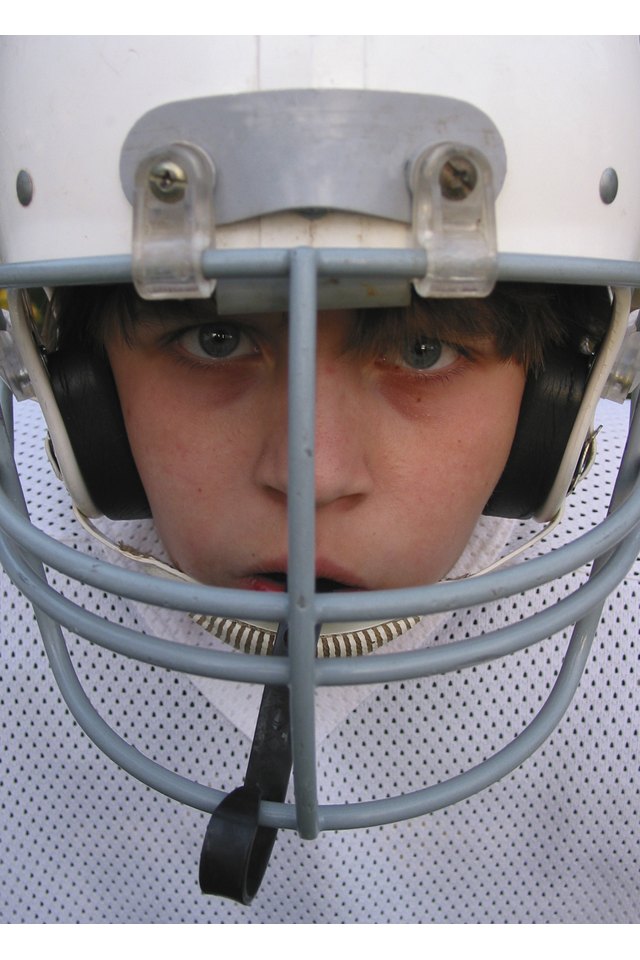 A football helmet visor protects its wearer during the game from flying dirt and debris, as well as other players' fingers and other objects that can injure the eyes. They also come in prescription form that enable a player that needs corrective lenses to play football without the need for sports glasses or goggles. The National Federation of State High School Associations allows any high school football player to wear a visor on his helmet, but only if it is not tinted.
Playing by the Rules
The NFHS rules specify that the football eye shield must consist of a molded rigid material such as polycarbonate. Flexible acrylic or plastic is not permitted, as force of impact could cause the shield to buckle or tear, causing injury to the player. The only other NFHS stipulation on visors states that they must be clear, with no evidence of tint. A game official questioning visor tint may slip his game data card behind it, which will reveal any shade of color.
References
Writer Bio
Indulging her passion for vacation vagary through the written word on a full-time basis since 2010, travel funster Jodi Thornton-O'Connell guides readers to the unexpected, quirky, and awe-inspiring.