How to Fix a Treadmill Motor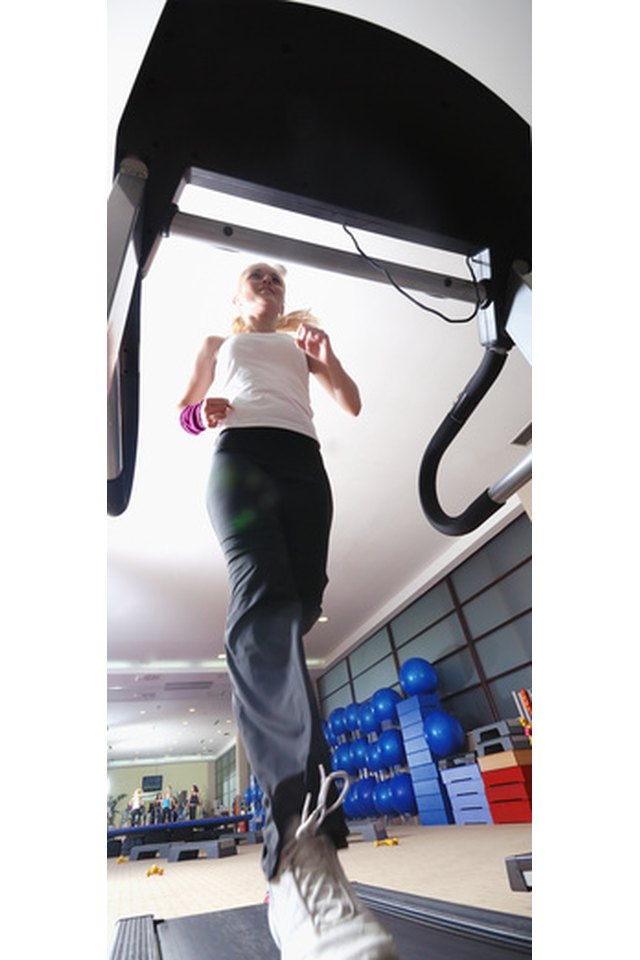 The treadmill motor is an essential component to your machine. When the motor fails, a decision needs to be made as to repair, replace or rebuild. Elements such as dust and dirt or a worn belt can have a big impact on the working ability of the motor. Check your treadmill's warranty to see if it is possible to send it back to the manufacturer for the repair. If this is not possible, it is not overly difficult to fix the motor yourself. Motors can be purchased online or from a fitness store and installed in your home.
Clean the unit. Treadmills are like vacuums, they tend to suck up all the dirt and dust that can cause motor problems. After the treadmill has been cleaned, try turning it on. You want to rule out that it is the motor that has malfunctioned and make sure all the other parts are working properly.
Check the warranty and model number of the treadmill. If the warranty is still in tact, it will save on costs of fixing the motor yourself as you can send the machine to the manufacturer to do the repair. Find out if you can trade in the old motor to save costs on buying a new one. If ordering online or buying from a fitness store, be sure to know the exact make and model number of the motor so the correct one is purchased.
Check that it is the motor that is causing the problem. In some cases, it can be the motor control board. These control boards can be bought online and installed very easily. The motor control board plugs into the treadmill like a memory stick into a computer.
Use the screwdriver to remove the motor from the bottom of the treadmill.
Follow the manufacturer's instructions on how to install the new motor. Make sure the new motor suits the type of exercise you use your treadmill for; if it is for walking then a RPM of under 5,000 will work but if it is for running the RPM should be lower than 4,000. Motors that spin faster than this will overheat and cause problems more frequently.
Writer Bio
From Toronto, Elyse Twist began her writing career in 2003. Eager to write about most topics, her main focus is women's issues. She recently had her article about beauty pageant stigmas published in "Post City Magazines." Her articles has also appeared in "Eye Weekly" and "Glow." Twist obtained a Bachelor of Arts, Honors, in professional writing from York University.