True Elliptical Vs. Octane Elliptical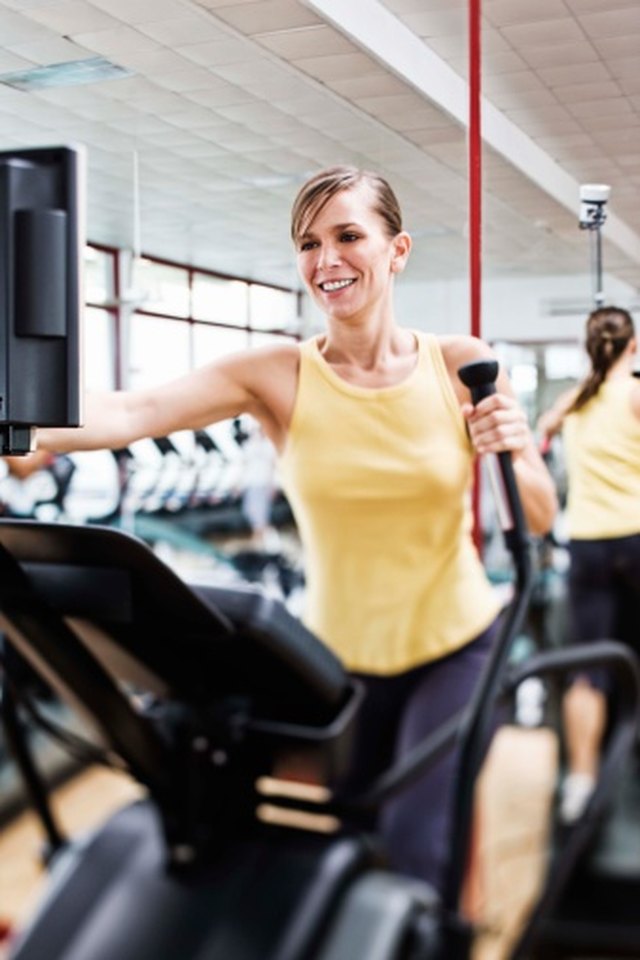 If you're used to staring at row upon row of rear-drive elliptical trainers in the gym, the elliptical trainers from Octane Fitness and True Fitness may come as a bit of a surprise. The front- or center-drive mechanisms they sport drastically change the look of the machine, and both brands have introduced some fairly innovative features.
Upper-body Workout
Almost all elliptical trainers, including True Fitness and Octane Fitness models, have moving handlebars you can use to get an upper-body workout as you pedal. But both True and Octane have gone a step further. Some True Fitness ellipticals offer side steps, which let you move your feet out of the elliptical pedals and work the machine with your upper body only. Octane Fitness ellipticals have several anchor points for elastic resistance bands, which are included with the machine, and side platforms to facilitate a variety of upper-body exercises.
Features
Some True Fitness features of note include heart rate control programming, rotating and height-adjusting handlebars, automatic electronic stride adjustments and multiple language options. Touch-screen models also offer scenic landscape images.
Octane Fitness features of note include adjustable handles and multiple grip options on the moving handlebars, which converge and diverge with your arm movements for a more natural motion. Octane ellipticals also have both manual and automatic electronic stride adjustments, in-console cooling fans, heart rate programming and a "MOM" lockdown mode to keep little ones from getting into mischief on the elliptical trainer.
Considerations
Octane Fitness offers an unusual line of seated or recumbent elliptical trainers. You may also see this sort of machine called an elliptical bike. The recumbent models have fixed foot pegs, which allow you to work against the machine's resistance for an upper-body-only workout. True Fitness does not offer recumbent or seated elliptical trainers.
Price
True Fitness elliptical trainers range in cost from as low as $2,299 to well over $4,500 for a commercial model. Octane Fitness elliptical trainers range from $1,500 to $5,000.
Drive System
All Octane Fitness elliptical trainers are front-drive models, except for the recumbent elliptical designs. True Fitness ellipticals are available as front- or center-drive models.
Maximum User Weight
The maximum user weight for True Fitness ellipticals is between 350 and 450 lbs. All Octane Fitness models have a maximum user weight of 300 lbs.