Problems With a Proform 770 EKG Treadmill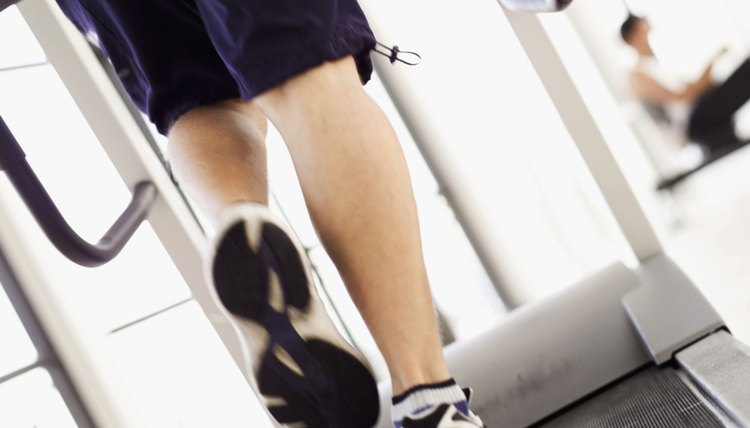 Proform offered the 770 EKG treadmill in 2002, but this model is not in production, as of 2010. When new, it carried a full 90-day warranty covering all parts and repairs. Since it was sold at Sears, it was serviceable through a Sears Service Center, unless the treadmill was used for commercial purposes, which voided the warranty.
Significance
Troubleshoot and repair problems with your Proform 770 EKG treadmill promptly or it may damage the treadmill beyond repair or harm the treadmill's user. Troubleshooting and fixing problems on your own may also save you money from costly parts and service charges.
Problem Types
When using this treadmill the power may not turn on, may turn off during use or the console may display incorrect information. The treadmill's incline may stop working or could adjust too slowly or quickly. The walking belt may slip off-center, move slowly or become too loose or too tight.
Prevention/Solution
Plug the treadmill's power cord into a surge suppressor; plug the surge suppressor into a grounded outlet. Tighten or loosen the rear roller adjustment bolts to center, loosen or tighten the walking belt. Realign the reed switch, located within the motor, so it lines up with the magnet to fix console display problems. Recalibrate the incline, if it doesn't work properly, by removing the key while pressing an incline button; re-insert the key and the incline automatically calibrates. Tighten any loose bolts before each use to prevent treadmill problems.
Warning
Do not place the treadmill outdoors. Place on a level surface with 8 feet of clearance around it. Do not move the walking belt while the treadmill's power is turned off. Do not attempt to adjust the incline by placing objects underneath it. Do not use the treadmill if you weigh more than 250 lbs. Unplug the treadmill after using and before performing adjustments.
For Further Help
Contact a Proform customer service representative by calling 888-533-1333. For quicker service, find the serial number, located on the treadmill's frame, before calling.
References
Writer Bio
Sommer Leigh has produced home, garden, family and health content since 1997 for such nationally known publications as "Better Homes and Gardens," "Ladies' Home Journal," "Midwest Living," "Healthy Kids" and "American Baby." Leigh also owns a Web-consulting business and writes for several Internet publications. She has a Bachelor of Science in information technology and Web management from the University of Phoenix.