Alternatives to MBT and Similar Shoes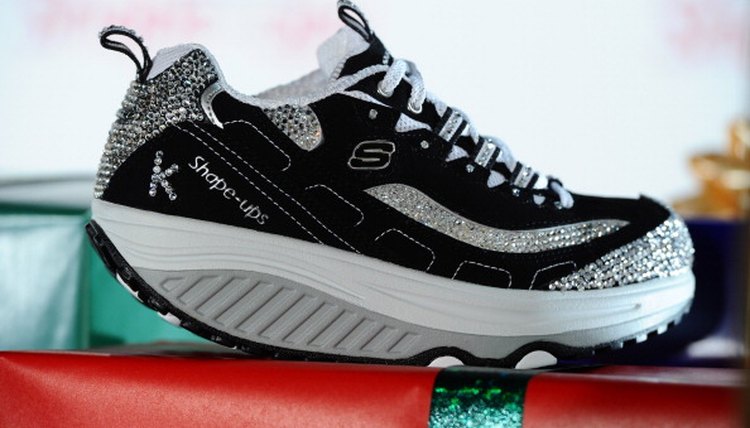 With prolonged exercise, support is imperative in an exercise shoe. Ankle, knee and back support are critical, since the stresses put on the joints by exercise are well known. The longer the distance covered and the more frequent the walking activity, the more crucial fit and comfort become. Many feel that MBT, which stands for Masai Barefoot Technology, makes the best walking shoes for able-bodied people to walk for hours with no ill effects.
Common Pitfalls
The standard bearer for shoe quality is MBT. Comparing these with Skechers, the low-price leader, one pair of MBT rocker bottom shoes will outlast three pairs of Skechers. MBT developed the rocker bottom fitness shoe, and more medical research studies have been done on MBT shoes to determine the health benefits of this technology. MBT's rocker bottom shoes are available in the largest variety of styles. "You get what you pay for" is eminently true for walking, cross-training shoes and running shoes.
Cost
Costs range from approximately $80 to $250 for rocker bottom shoes. Conventional cross-training shoes retail for slightly less. A previous year's model is always the opportunity for a good percentage discount. The other main consideration is wear and tear. If you walk a lot, more than 20 miles per week, shoes can need replacement within four months, unless you buy the higher priced MBT shoes. They will last for a year or more.
Accessories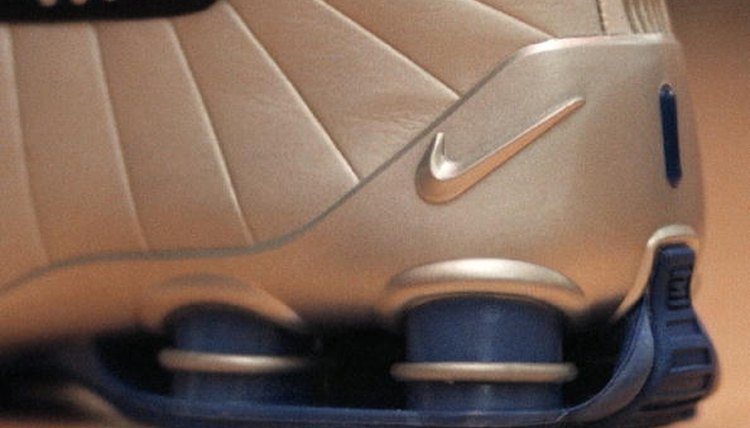 Michael Buckner/Getty Images Entertainment/Getty Images
Dr. Scholl's cushioned insoles are a valuable accessory for long-range walkers, because they economically maintain the springiness of the sole of a shoe. Double thick socks in the toe and ankle region are good for absorbing sweat and protecting the repeated action of sustained walking. Any exercise activity, regardless of shoe brand, can benefit from these economical shoe accessories.
Insider Tips
Walking shoes are designed for the specific body mechanics and strike path of walking. Their construction is more flexible through the ball of the foot than conventional running shoes to allow a greater range of motion through the roll of the forefoot. Walking shoes also have greater arch support to provide protection where the foot receives the most force. Running shoes have less protection through the ball of the foot. Heat generated in the running motion is greater, so running shoes also are made with lightweight, breathable materials on the shoe upper. MBT uses a metal rod within the sole of the shoe to create a firmer support platform for the foot.
References
Kong PW, Bagdon M. Shoe preference based on subjective comfort for walking and running. J Am Podiatr Med Assoc. 2010;100(6):456-62. doi:10.7547/1000456
Pollard CD, Ter har JA, Hannigan JJ, Norcross MF. Influence of Maximal Running Shoes on Biomechanics Before and After a 5K Run. Orthop J Sports Med. 2018;6(6):2325967118775720. doi:10.1177/2325967118775720
Sun X, Yang Y, Wang L, Zhang X, Fu W. Do Strike Patterns or Shoe Conditions have a Predominant Influence on Foot Loading?. J Hum Kinet. 2018;64:13-23. doi:10.1515/hukin-2017-0205
Malisoux L, Chambon N, Delattre N, Gueguen N, Urhausen A, Theisen D. Injury risk in runners using standard or motion control shoes: a randomised controlled trial with participant and assessor blinding. Br J Sports Med. 2016;50(8):481-7. doi:10.1136/bjsports-2015-095031
Holowka NB, Wallace IJ, Lieberman DE. Foot strength and stiffness are related to footwear use in a comparison of minimally- vs. conventionally-shod populations. Sci Rep. 2018;8(1):3679. doi:10.1038/s41598-018-21916-7
Writer Bio
Debbie Wash has combined marketing with fitness professionally since 1988. She has written and edited newsletters and blogs on vitamins, nutrition, diabetes and general health issues for working women. She is also an expert in technical products including computers, Web design and social media. Wash earned a Bachelor of Arts in English from University of Southern California.