Consumer Guide for a Sportcraft TX 2.5 Treadmill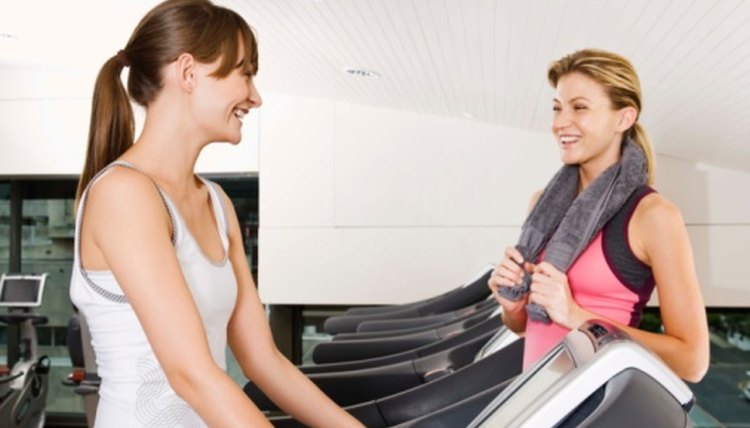 Sportcraft is better known for its outdoor and indoor game products than its treadmills. The company has been around since 1926, but started importing treadmills in 2001. The TX 2.5 was originally sold in 2007. This treadmill is no longer available new. You can find used models for sale by private owners.
Company
Sportcraft treadmills do not have a stellar reputation in the fitness industry. In 2005 and 2006, three Sportcraft treadmill models were recalled due to unexpected acceleration of the running belt. Although the TX 2.5 was never recalled, Sportcraft treadmills in general are considered to have one of the worst electronics' designs in the industry, notes Treadmill Doctor.
Design
The Sportcraft TX 2.5 is a foldable treadmill. You fold it by lifting the deck until it reaches the console. A bolt locks the deck into place, securing the machine in an upright position. You can then move the TX 2.5 on its wheels to store it when you're not using it. According to the user manual, this Sportcraft treadmill can handle user weights up to 250 lbs.
Features
The Sportcraft TX 2.5 has a speed range of 0 to 8 mph. You can manually adjust the incline using the incline adjusters at the rear of the treadmill. Turn the adjusters to position the treadmill flat, at a slight incline or at a steep incline. You must stop your workout and get off the treadmill to change the incline. The TX 2.5 offers a programmed operation mode. You can set the treadmill to go for a specific amount of time or a specific distance. The belt will gradually stop when you've reached the desired time or distance.
Maintenance
Some small maintenance tasks are required for the TX 2.5. Sportcraft suggests lubricating the deck after every 100 hours of use. In the user's manual, there are instructions for centering and tightening your walking belt if the belt begins to slip or slide off to one side. The only tool needed for this job is an Allen wrench.
Usage
Sportcraft recommends that you work out on the TX 2.5 three to five days per week. If you are a beginner, start with three days per week and gradually work up to four or five days per week. A workout should last 20 to 60 minutes. Start with a five- to 10-minute warm-up, perform a 20- to 40-minute workout and finish with a five- to 10-minute cool-down.
References
Writer Bio
Based in Austin, Texas, Jolie Johnson has been in the fitness industry for over 12 years and has been writing fitness-related articles since 2008 for various websites. She received her Bachelor of Arts in English and philosophy from the University of Illinois.