How to Fold Up the ProForm Space Saver Treadmill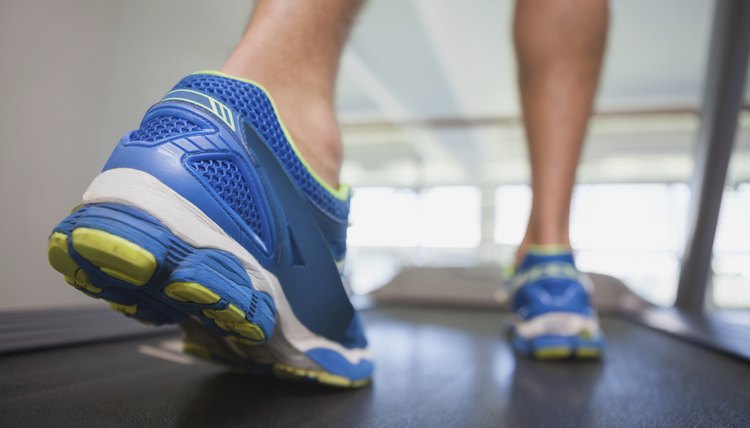 Proform makes it easy to move your treadmill from room to room with a series of space saving models. Before folding your treadmill into storage mode, unplug it from the outlet. Also unplug the pulse sensor. You must be able to safely lift 45 pounds in order to move the 730 SI model. Note this method may vary slightly depending on the model you have.
Bend with your legs and keep your back straight. Hold each side of the treadmill platform at the back, in other words the part of the platform farthest from the console.
Lift the treadmill platform and raise it halfway towards the vertical position. Use your left hand to lift the storage latch, while holding the platform firmly with your right hand. The storage latch is on the left side of the console near the left handrail.
Raise the treadmill platform the remainder of the way until the locking pin snaps into place. Hold the platform with your right hand and use your left hand to check the latch to make sure it has locked properly. You can safely move your treadmill once you've made sure it is locked.
References
Writer Bio
Janet Renee is a clinical dietitian with a special interest in weight management, sports dietetics, medical nutrition therapy and diet trends. She earned her Master of Science in nutrition from the University of Chicago and has contributed to health and wellness magazines, including Prevention, Self, Shape and Cooking Light.