How to Repair a Schwinn Airdyne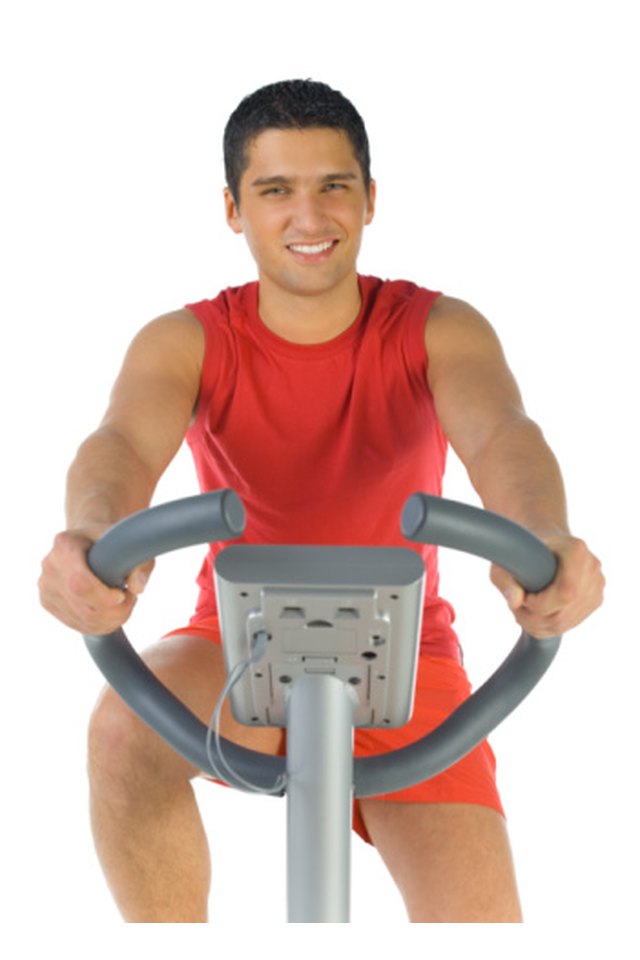 The Schwinn Airdyne exercise bike allows you to choose from several different workout options: both lower and upper body, upper body only or lower body only. If you ever experience some operational problems while using one of the workout options, you can attempt to repair the bike. However, the manufacturer recommends contacting a Schwinn service technician if you believe the fan blade alignment or the chain mechanism need adjustment. Failing to do so may invalidate your warranty.
Verify that the machine is on a level surface and that the bike itself is level. Use the level along the front and back base bars. Adjust the height of any of the four "corners" of the bike by tightening or loosening the foot pad screw in each corner. Simply turn it counterclockwise to loosen it and clockwise to tighten it.
Check that the fan cage is unlocked. The knob lock should be rotated counterclockwise until it is clear of the fan cage. Visually inspect the fan cage to make sure there is no foreign object blocking the mechanism from turning. Do not attempt to adjust the fan blades; instead, contact a Schwinn service center. See the Resources section for more information.
Visually inspect the drive chain mechanism to ensure there is no foreign object lodged in it, preventing it from turning. Do not attempt to tighten or loosen the drive chain mechanism. Contact a Schwinn service center if you believe the drive chain is the problem. See the Resources section for more information.
Attempt to reset the Airdyne's computer. Turn it on and then open the battery case. Remove the batteries for a couple of seconds and then put them back in. Close the battery case. If the computer did not reset, replace the batteries. If the machine is still not working, contact a Schwinn service center. See the Resources section for more information.
Writer Bio
Jean Asta has been a freelance writer for domestic and international clients since 2005. She also acts as a training consultant to businesses and nonprofit organizations in the southeast United States. Asta holds a Master of Public Administration with a concentration in nonprofit management and a Bachelor of Arts in English literature, both from the University of Georgia.