Problems With Tattoo Machines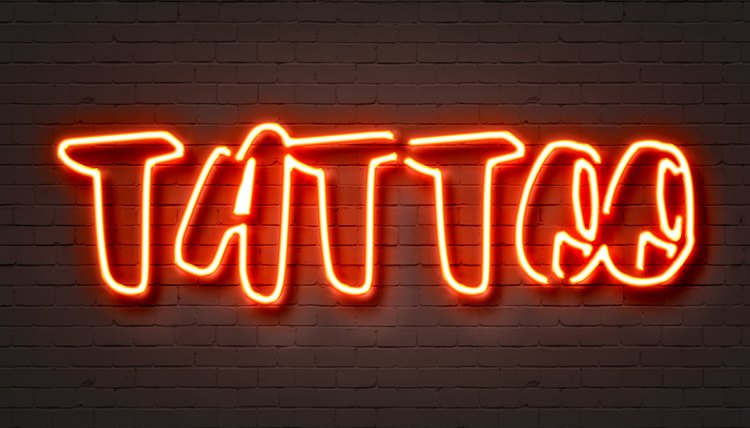 A professional tattoo artist knows how to troubleshoot a tattoo machine when problems arise. During your apprenticeship, your mentor teaches you the components of a tattoo machine and the function of each piece. Lessons from your mentor about repairing a tattoo machine help you to fix issues resulting in less time and money spent sending a tattoo machine back to the manufacturer.
Frame Rust
Only one type of tattoo machine, called a Neuma, can be inserted into an autoclave for sterilization. The more common, traditional electric machine needs cleaning by wiping down after each procedure. Tattoo artists wipe down tattoo machines with metal frames with a germicidal or bleach solution. Improperly removing the cleaning agent leads to the frame of the machine beginning to rust. Rust falling from the machine onto the client's skin leads to the possibility of insertion of the flakes of rust into the skin during a tattoo procedure. Neglecting to clean a tattoo machine can cause pathogens, such as hepatitis C, from the blood of a client to be transmitted to a future client.
Springs
Attached to the coils, springs sit above the armature bar. There are two springs on a tattoo machine -- the front spring and the back spring. While running your tattoo machine, holes can form in the front or back springs as a result of the contact screws rubbing the springs, causing constant friction. If the springs have holes, the throw of the machine will be misplaced and the machine may run in uneven bursts of power instead of smooth, even power when pressing down on the foot petal. Cleaning in between the contact screws and springs after each tattoo procedure can prevent a buildup that may stop the machine from running, according to Element Tattoo Supplies.
Armature Bar
The armature bar on your tattoo machine is one of the components most responsible for conducting power to the machine. The front and back springs work using electromagnetic force to move the armature bar in an up and down motion. If the armature bar is motionless, the contact screw may be too tight, forcing the armature bar down onto the coils, according to Unimax Supply.com. Lessening the torque of the contact screw until the armature bar is free from the coils will reduce sticking or motionless armature bars.
Clip Cord
If the clip cord attached to your tattoo machine is faulty or torn, the machine will not receive power from the power supply. A clip cord bridges the gap in between the power supply and tattoo machine. The clip cord attaches to the back of the tattoo machine -- to the binding posts -- with two separated prongs, and the other end of the clip cord has a tip that plugs into the power supply. Checking the clip cord while attached to an alternate tattoo machine that works with other clip cords and power supplies is the optimal way to discover a faulty clip cord.