Pro-Form 580X Treadmill Description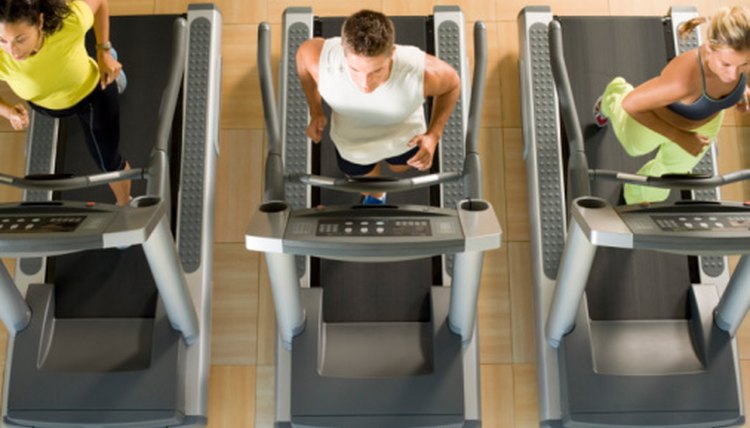 The Pro-Form 580X residential treadmill was manufactured around 2003 and was available for sale at Sears department stores. It is a small, motorized, foldable treadmill built for in-home use. The 580X offers several workout modes and provides regular feedback about your workout on the console. However, since it is an older model, it is not readily available.
Company
Pro-Form has an entire line of fitness machines including ellipticals, bikes, incline trainers and treadmills. According to the treadmill information and review site Best Treadmill Guide.com, the 580X model was one of a line of Pro-Form treadmills made for Sears. Pro-Form is known for manufacturing mid-priced treadmills that have a lot of features and perform reasonably well.
Design
The 580X in-home treadmill offers a cushioned walking deck and a foldable frame, saving you precious floor space when you are not using it. The 2.5 horsepower motor supports speeds up to 10 mph. Pro-Form has prelubricated the walking deck with a high performance lube, making the belt maintenance free.
Features
The power ramp on the 580X inclines to 10 percent, and is adjustable by 0.5 percent increments. Two built-in handgrip pulse sensors allow you to check your heart rate at any time during your workout. There are six preset programs included that will automatically adjust the speed and incline settings throughout your workout. You can also select from two heart rate control programs. These programs will adjust the speed and incline to maintain your heart rate at 85 percent and 80 percent respectively. The console provides feedback concerning the time elapsed, approximate calories burned, distance traveled, and speed and incline settings.
Availability
The Pro-Form 580X is no longer available from the manufacturer. This model is difficult to find new since it is around seven years old. You can find used machines online and possibly at garage sales or flea markets.
Price
The original price of the 580X is no longer posted. The amount you pay for a used machine will be determined largely by the condition of the treadmill. In October 2010, some owners were advertising used 580X treadmills for $300 to $500.
Writer Bio
Based in Austin, Texas, Jolie Johnson has been in the fitness industry for over 12 years and has been writing fitness-related articles since 2008 for various websites. She received her Bachelor of Arts in English and philosophy from the University of Illinois.