About the ProForm 390Pi Treadmill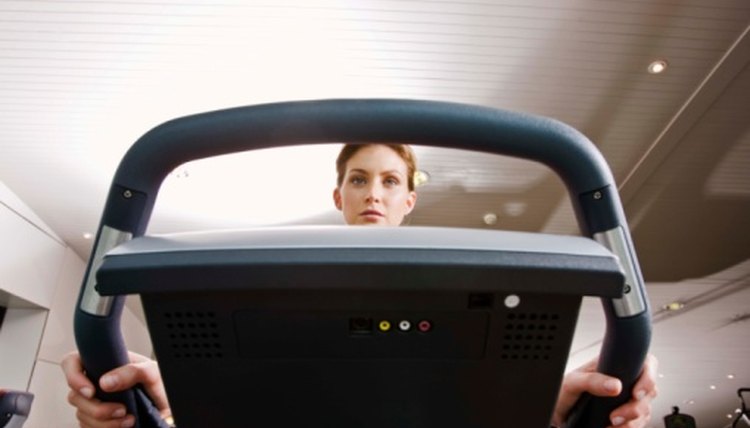 According to treadmill review site TreadmillAdviser.com, ProForm treadmills are "low priced treadmills that perform exceptionally well." ProForm treadmills are generally in the low to mid-price range. As of October 2010, the selection of machines on the ProForm website range from as low as $599 to as high as $1999. The 390Pi ProForm model is almost 10 years old now, having been manufactured in 2001.
Function
The 390Pi treadmill is designed for residential use, supporting users up to 250 lbs. You can fold and move the treadmill to save floor space when you're not using it. The console features a basic set-up with speed and incline controls and two small displays.
Features
The 390Pi console provides information about your workout including distance walked, time elapsed, speed and estimated calories you have burned. You can adjust both the speed and power incline with the touch of a button on the console.
Warranty
The 390Pi is only warranted for 90 days. Since this product is no longer available new, the warranty would be expired on any unit that you might purchase.
Maintenance
The 390Pi owner's manual indicates that the walking belt of this model is lubricated at the factory with a high-performance lubricant. ProForm warns that you should not apply any silicone spray or other substance to the walking belt or deck. The only maintenance ProForm recommends is to check the tension of the walking belt and to inspect the treadmill for any loose bolts or screws.
Availability
The 390Pi treadmill is no longer available as a new product. You might find used machines at garage sales or online.
Writer Bio
Based in Austin, Texas, Jolie Johnson has been in the fitness industry for over 12 years and has been writing fitness-related articles since 2008 for various websites. She received her Bachelor of Arts in English and philosophy from the University of Illinois.